As the market continues to have on our combined type of motorbike washer inquiry and curiosity concern, in this we express our sincere gratitude, but also to highlight a few points as follows:
The combined type of motorbike washer has been developed by our patented innovations. This patented technology not only obtains CE certification, but also passes the innovative R & D project by the Industrial Development Bureau Ministry of Economic Affairs in Taiwan. Our machines have participated in several exhibitions in Milan (Italy-EICMA), Las Vegas (USA-car wash show), Frankfurt (Germany-Automechanika) by BIKESPA brand. Our machines have been marketed around the world nearly 30 countries.
We guarantee that all products are 100% manufacturing in Taiwan. Currently we have commissioned agents to responsible products business in Europe, America, Africa and some Asian countries. We will be happy to introduce our products to each inquired customer. If the inquired customers are belong to agents' districts (including Macao), we will pass it to agents according to customers' wishes and help for customer service. If any inconvenience caused, we do sincerely apologize.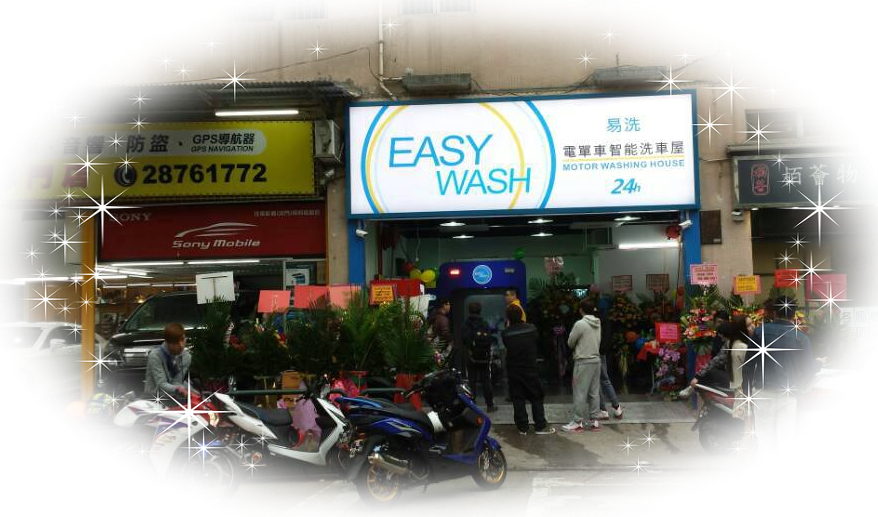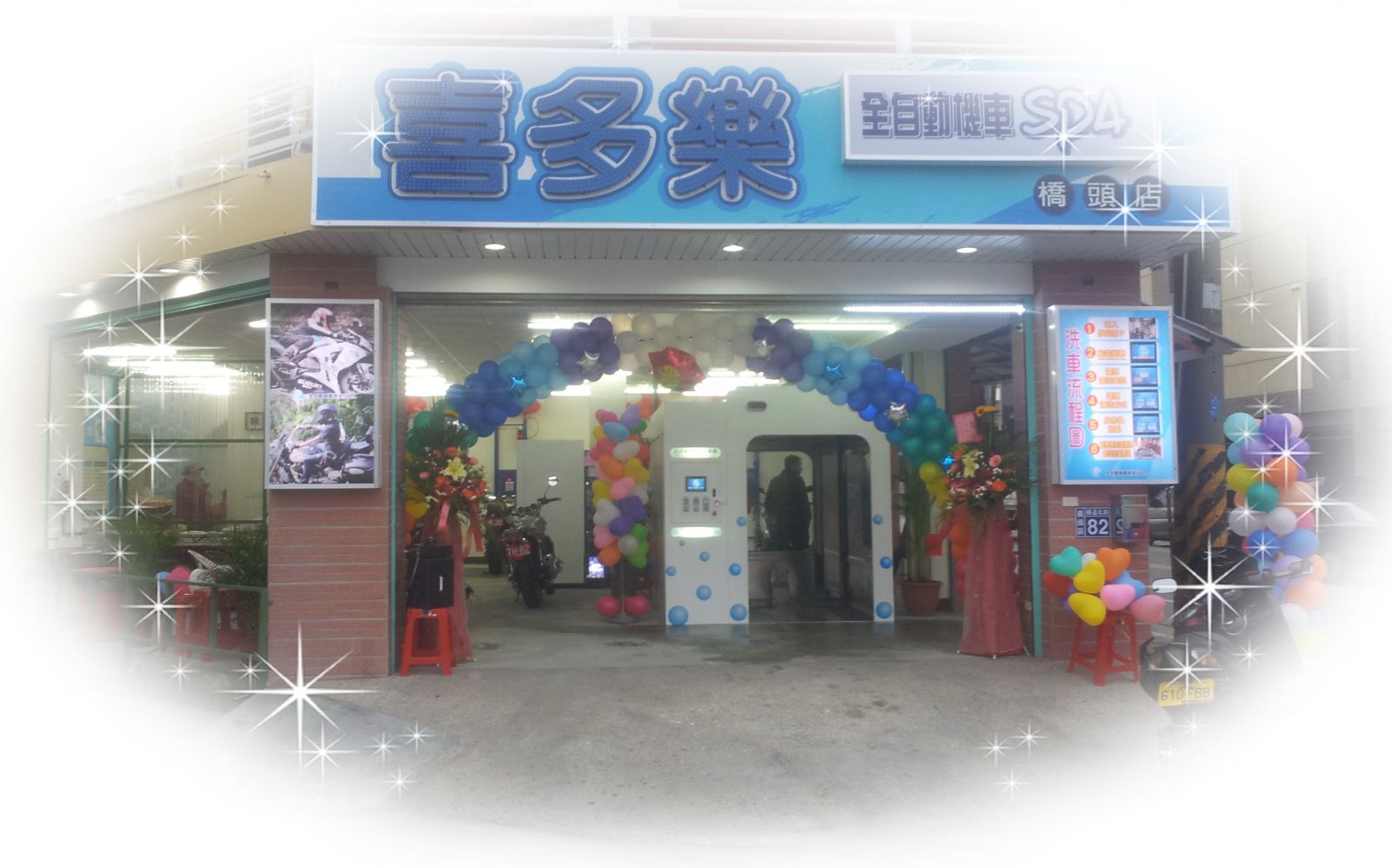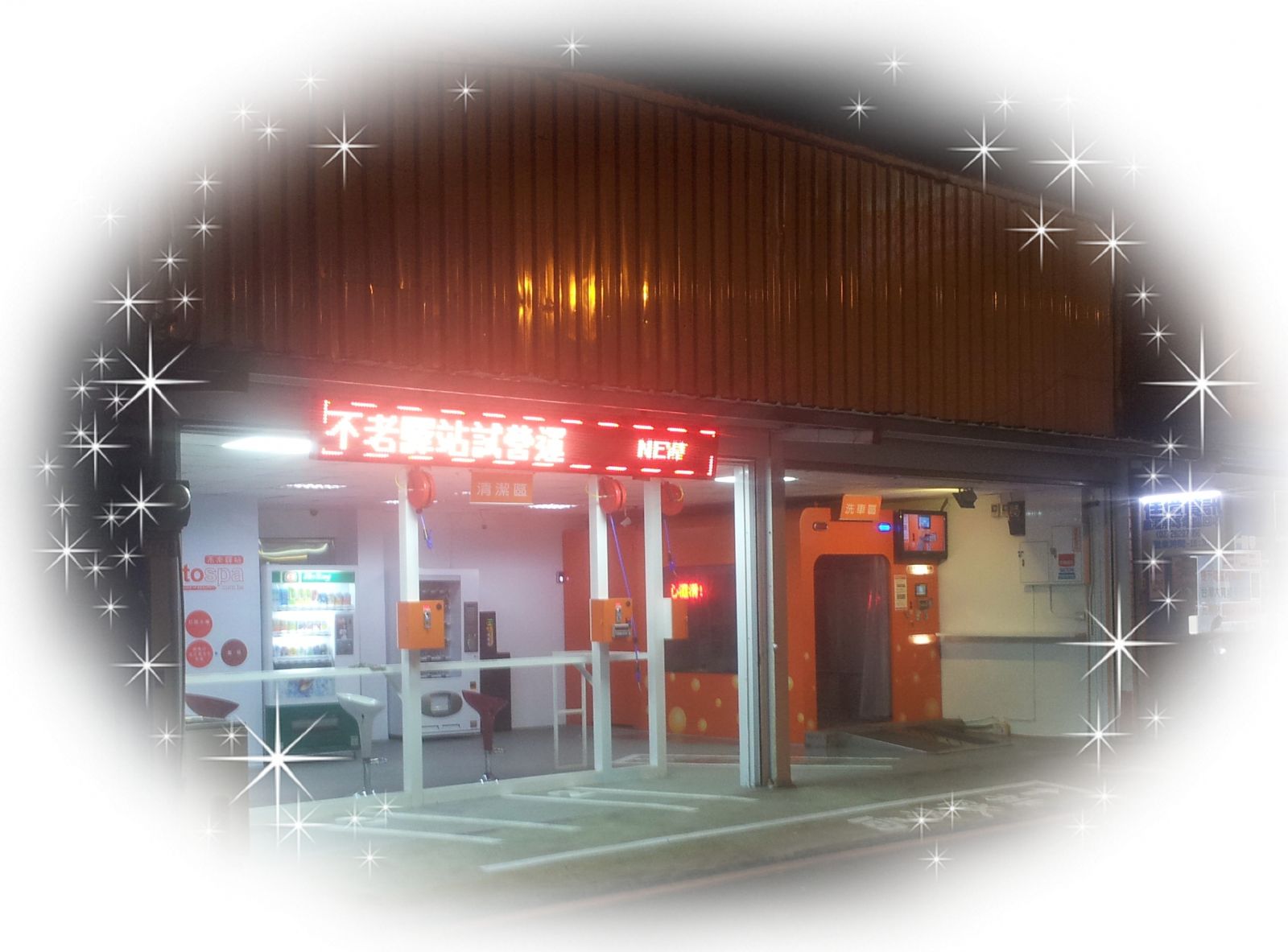 Our company has a strategic alliance with two bike self-wash industries, one of it is "Xi Do Le" in south Taiwan (EasyWash in Macao is their partner), another is "Motospa" in north Taiwan. Welcome you who are interested in bike self-wash business to contact with us.
Another special clarification: we do not provide machines to "洗洋洋" anymore, we hope consumers can identify it.
"洗洋洋" is causing customers' confusion recently, so that we make following statement of facts to help customers to clarify it.
Our company sold machine and related products to "洗洋洋" which was opened in Taichung by Mr. Chen and Mr. Wang in 2011. The store owners claimed that the machine was manufactured by them and they had applied for the patent on their blog after the store opened. We did a mistakenly belief and treat it as a cooperation strategy so that we did not clarify and stop their false statements immediately. But the machine which was reported by news media was manufactured and sold by our company at that time.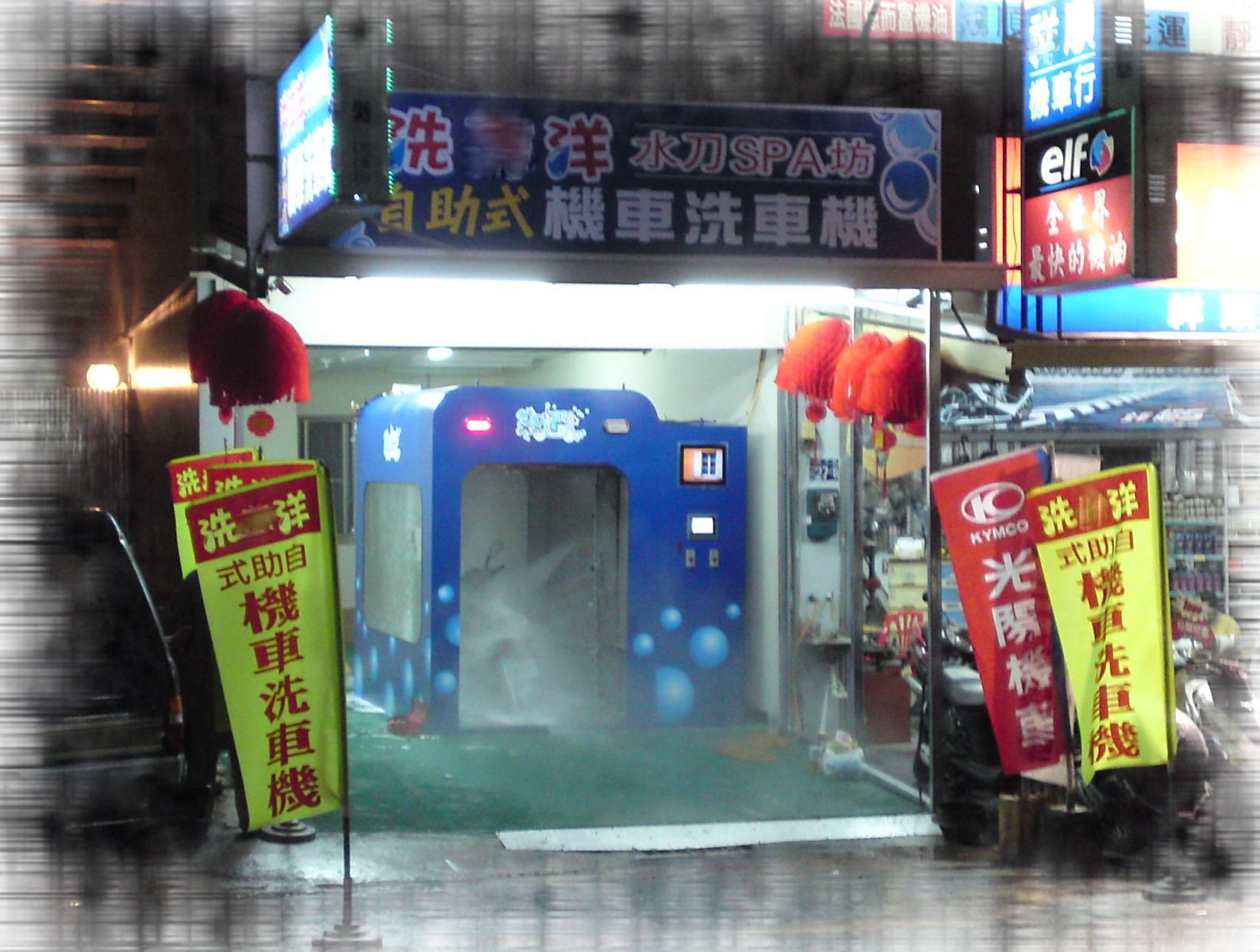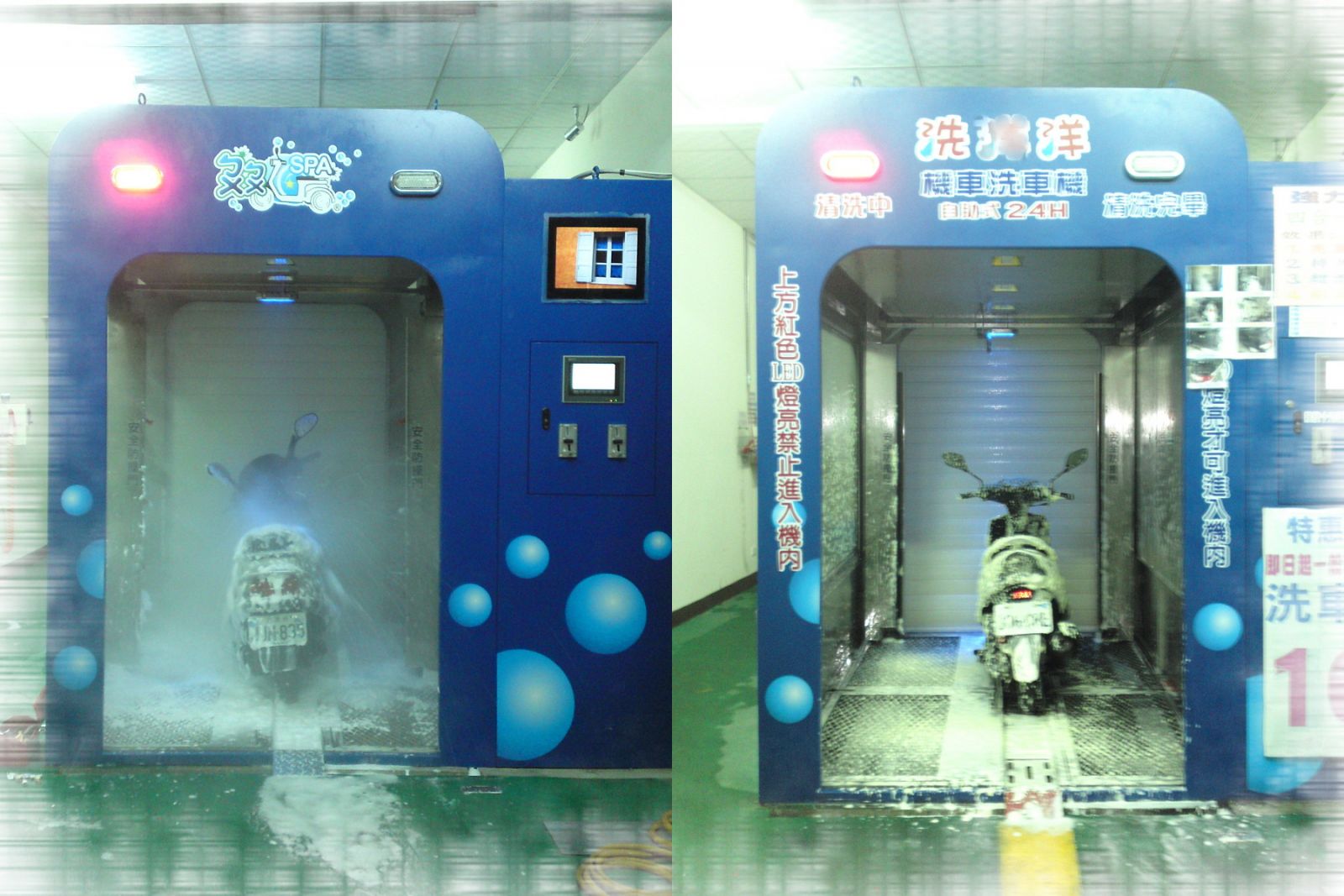 When their second store opened, we were shocked to find our machine seems to be imitated! Following pictures are the machine which we sold to "洗洋洋" and the machine in their second store. To compare the cleaning movements, mechanical configurations, and their appearances for both machines, we believe consumers can judge if they imitated our machine. Since both the cleaning performance is still a considerable difference, we respect consumers' intentions to make a choice.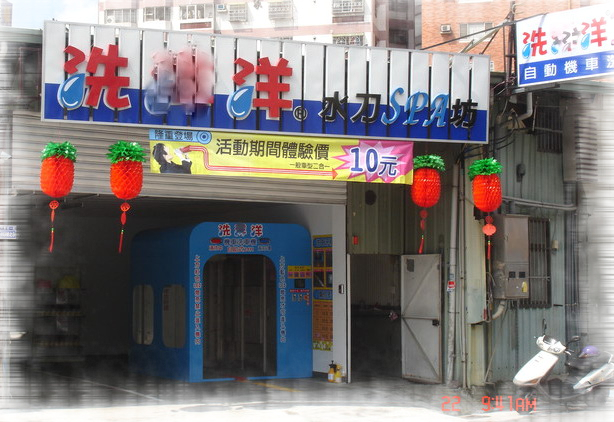 But we are appealing to customers to evaluate and compare both machines carefully to avoid hurting your right in the future!
They follow our product's specification but make few differences to avoid imitation is suspected and sold imitated machine for profit. This behavior has caused customers' confusions, so that it is hereby declared!
In addition, we have prepared the relevant facts and evidence information, if there is any infringement, we will prosecute for imitation.
We have been providing the better machine as our target since our company developed and manufactured the combined type of motorbike washer.
We plan to promote more new machine types within short time and will update website information to provide consumers more choices in the future. Besides, we still need customers' feedbacks and supports to make our machine be more and more perfect.
Sincerely wish